Pruweb Solutions is the leading Marketing Agency
Top Digital Marketing Agency.
About us
Pruweb Solutions Digital Marketing Agency is  the leading Agency in Kenya. We offer a wide range of digital solutions to suite your objective and budget. We further deploy a wide range of marketing & branding solutions to offer our clients a 360-degree marketing approach.
Pruweb Solutions Digital Marketing Agency is an award winning digital marketing agency in Kenya offering expertise in Digital Marketing Campaigns, Branding, Responsive Website Design, Mobile Apps Design, E-commerce Website Design, Attribution Model based Website Performance Optimization, PPC, SEO, Google Display Ads, Remarketing Campaigns, Social Media Campaigns, B2B & B2C Integrated Lead Generation Campaigns, Website Hosting and much more.
Our agency offers services  locally & internationally.
We offer social media platforms solutions (Instagram, Facebook, Twitter, YouTube, LinkedIn) PPC ads (Google Display & Search Ads) , Media Buying & placements, Programmatic advertising, CRM Management, Domain name registration & Web hosting, Radio, TV & Web banner advertising/ placements, Video Production and editing, Photography services,  Online PR Management, Custom Websites Design and Development, E-commerce business,  Digital project Management, Newsletter System Management, Graphic Design, Copywriting, Growth-driven Optimization with On & Off-page SEO, Conversion-rate optimization, Data Analysis, Campaigns Re-marketing, Inbound Marketing Methodology and many more custom solutions.
Our social media marketing services are one-off or renewable depending on your objective. We offer targeted social media marketing packages for businesses, products, services and…
From basic WordPress websites to complex website design projects, we develop small business websites, e-commerce stores, events websites, custom landing pages, online magazines and many…
Google & YouTube Advertising
Acquire quality leads & engagement with our Search Display and Video ads with Google's PPC ads. Our targeted campaigns reach various age blocs, geographical locations,…
Search Engine Optimization
We optimize WordPress-based websites, platforms and online pages for better online ranking and more customer inquiries with one-off or continual SEO services such as On-page,…
We offer FM Radio advertising in Kenya for businesses or brands due to their effect of being highly memorable and generate excellent consumer recall and…
Our email marketing campaigns assist in reaching your database of clients for newsletter, offers, updates and re-marketing purposes. We use various tools such as MailChimp…
We are a top Experiential marketing Agency in Kenya creating amazing experiences that build trust and loyalty with your current and future customers to learn…
Digital Consultation & Training
We offer certified training and strategy sessions for individuals, businesses, organizations & workshops ranging for various digital solutions and custom online business models.
We help businesses better communicate the value of their products, services and unique selling proposition with our copyrighting solutions.
YouTube advertising all occurs online in Google AdWords whereby you create your own videos upload it/ them, to Google AdWords and choose the ad targeting…
Twitter is more than a breaking news service, this social media marketing platform can help get your messaging (Tweets) and your account (handle) in front…
LinkedIn is a social media platform for professionals, and their users are mostly using it to connect with other professionals for work-related topics. LinkedIn Advertising…
Instagram can be a great advertising platform, allowing you to not only grow your brand through visual organic content, but also allowing you to run…
Google Search ads are a form of native advertising that appears on search engine result pages. When a user makes a query, search ads that…
Facebook works. It's an excellent way to reach your desired audience and inspire them to take action like purchasing your product. We offer affordable &…
Google Display ads are image-based ads or otherwise known as banner ads which allow you to target people who are likely to be interested in…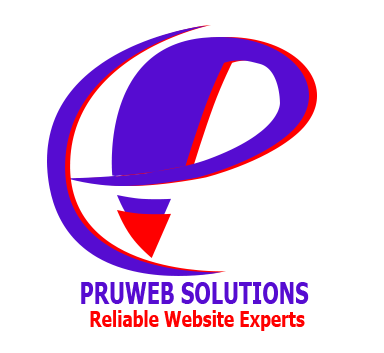 We are website solution experts providing professional, responsive and reliable Website Design & Development Services in Kenya. We have experienced, dedicated and hardworking team of developers that work together to ensure you attain your goals. We also offer Graphic Design, Digital Marketing, Video/ Audio Productions, ICT and Training Services.